Community Housing and Infrastructure Department​ (CHID)
The Community Housing and Infrastructure Department commonly called CHID was established in 2008 and has four programs which assist with Navajo Nation members with housing and infrastructure development to homes.
Community Development Block Grant (CDBG)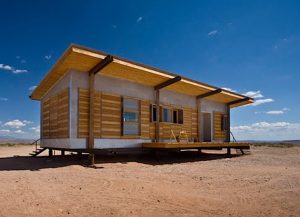 The CDBG program works to ensure decent affordable housing, to provide services to the most vulnerable in our communities, and to create jobs through the expansion and retention of businesses. CDBG is an important tool for helping the Navajo Nation tackle serious challenges facing their communities. 
HUD determines the amount of each grant by using a formula comprised of several measures of community need, including the extent of poverty, population, housing overcrowding, age of housing, and population growth.
Housing Improvement Program (HIP)
HIP is a federally funded program that provides housing assistance through new construction to the neediest of the needy Navajo families living in substandard housing and have no other resource for housing assistance.  There are five (5) HIP agencies office with an Eligibility Technician.  The Eligibility Technician will begin to take applications on July 1st to June 30th of the following year.  All application received are reviewed and ranked according to the HIP priority ranking factors outlined in the Code of Federal Regulations (24 CFR Part 256).  
Native American Housing Assistance & Self-Determination Act (NAHASDA)
NNAHASDA of 1996 provide block grant funding to Indian Tribe or their tribally designated housing entities through U.S. Housing and Urban Development (HUD), for the operation and management of housing for low income families residing on a Indian Reservation. This Act recognizes the sovereignty of Indian Nations to implement their own housing programs consistent with local conditions.  
Weatherization Assistance Program (WAP)
The purpose of WAP is to proved services to low-income Navajo Families to reduce heating and cooling cost, particularly for the elderly, disabled, those with dependent children by improving the energy efficiency of their homes and ensuring their health and safety.  All grant awards made under this program complies with applicable laws including regulations contained in 10 CFR Part 440.  Funding is received annually from the U.S Department of Energy through its Arizona and New Mexico State office.  The allocated amount received annually varies from year-to-year.