OUR MISSION
Provide opportunities for the Navajo communities to be self-governing and self-sufficient.
Agriculture Infrastructure Fund
See the following page for all related Agriculture Infrastructure Fund (AIF) information
Community Development Block Grant FY 2022


2010 Census Chapter Profiles

Chapter and DCD Dept Budgets


Section 164 Review Tracker


About DCD Data
DCD offers this data to provide transparency and added value to assist the Navajo communities.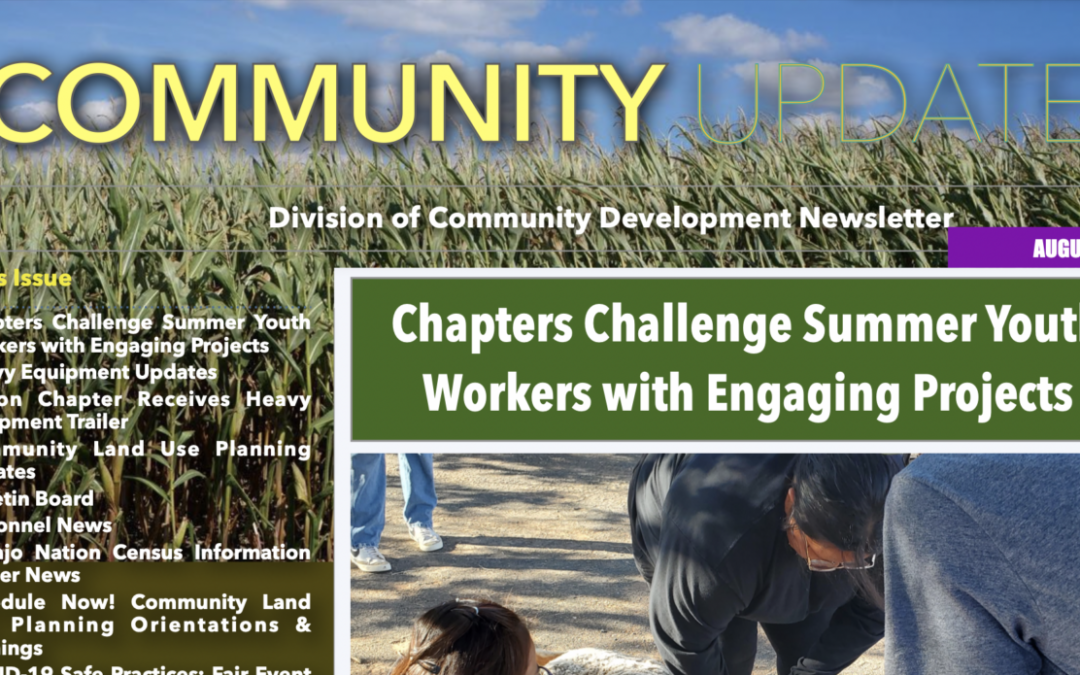 The July 2022 edition of the DCD Newsletter is now available. The DCD Newsletter is published monthly and provides information relevant to DCD, chapters, and Navajo Nation employees.To view the...
read more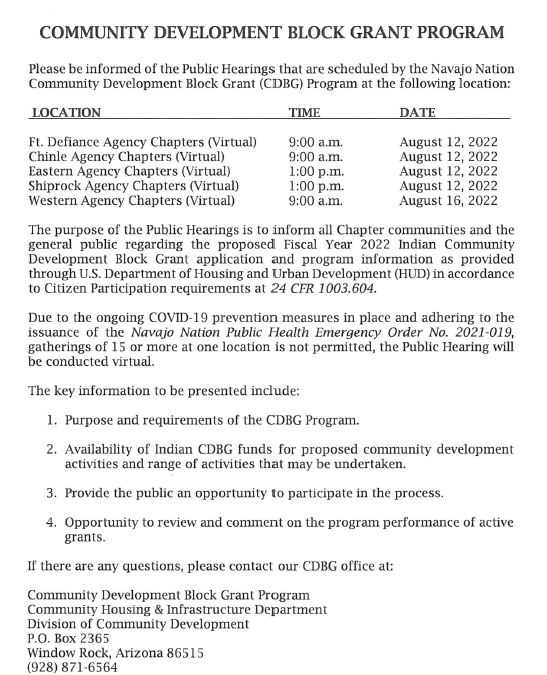 2022 CDBG Public Hearing NoticeNOTICE OF PUBLIC HEARINGCOMMUNITY DEVELOPMENT BLOCK GRANT PROGRAMPlease be informed of the Public Hearings that are scheduled by the Navajo NationCommunity...
read more