Administrative Services Center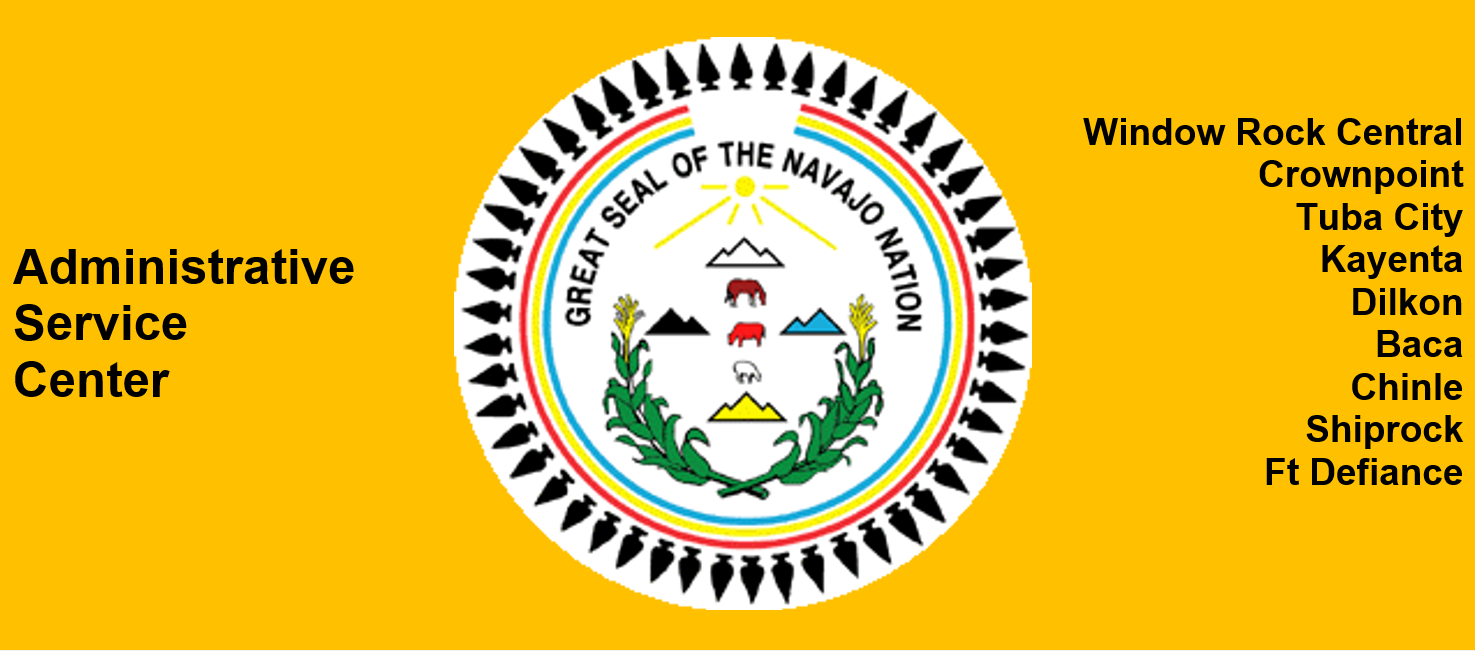 Administrative Services Center Department

(928) 871-6221 Central WR
(928) 871- 7189 Fax
PURPOSE
The primary purpose of the ASC is to provide tech- nical assistance and training to all political subdivi- sions of the Navajo Nation.
In regards to non-governance certified Chapters, the ASC will provide administrative support and assist Chapters in becoming governance certified.
For governance certified Chapters that gain more local autonomy, the ASC's role is reduced but the ASC will continue to monitor funds appropriated by the Navajo Nation Council.
Another purpose of the ASC is to serve as a commu- nication nexus between the political subdivisions and any Navajo Nation governmental entity.
The overall purpose of the ASC is to help all political subdivisions to become successful self-sustaining community governments.
Goals of the ASC
Train and provide technical assistance to Chapters by incorporating the Local Governance Act (LGA), Title 26 into the Chapter's policies and procedures.
Enhance Administrative Support
Enhance Professional Development and Team Building
Promote Financial Accountability
Direct Local Supervision
"
General Administrative Direction
"
 provided by the SPPS means providing administrative support and guidance to the supervising Chapter Official
to ensure that the Community Service Coordinator (CSC) carries out their duties and responsibilities.
"Direct Local Supervision" means ensuring that the CSC is carrying out the day-to-day duties and responsibilities. The Direct Local Supervisor is the person designated by the Chapter Officials.
See the following documents for download:
110 Navajo Chapters
Currently, there are 45 LGA Certified Chapters which are managed and operated locally

ASC Department Amended Plan of Operation (December 29, 2022)
RDCD-43-22—An Action Relating to Resources and Development Committee; Approving Amendments to the Plan of Operation of the Division of Community Development.
NAVAJO NATION CODE: TITLE 26
Navajo Nation Local Governance Act
NAVAJO NATION OFFICE OF THE AUDITOR GENERAL—The Navajo Nation Auditor General's office shall review the Chapter's Five Management System policies and procedures and recommend governance certification of the policies and procedures to the RDC.
All Chapters are required to adopt and operate under a Five Management System (FMS) Manual. Chapters shall develop policies and procedures for the Five Management System consistent with Navajo Nation law.
NAVAJO NATION ETHICS & RULES OFFICE—ERC-08-001 Regulations and Standards of Conduct for Elected Officials of the Navajo Nation.
CENTRAL ADMINISTRATION ASC
ASC Service Areas:
EASTERN AGENCY
Gallup ASC Office
Guarena Adeky, Senior Programs & Projects Specialist Email: gadeky@nndcd.org
Myrna James,  Administrative Service Officer Email: mmjames@nndcd.org
Tisheena Loley, Office Specialist Email: tloley@nndcd.org
Crownpoint ASC Office
(Vacant), Senior Programs & Projects Specialist (SPPS),  Email:
Myrtis Begay, Administrative Services Officer Email: msbegay@nndcd.org
Adrianna Shirley, Office Specialist Email: ashirley@nndcd.org
FORT DEFIANCE AGENCY
Dilkon ASC Office
Eunice Begay, Senior Programs & Projects Specialist (SPPS) Email: ejbegay@nndcd.org
Toni Mina, Administrative Services Officer Email: tmina@nndcd.org
Floranda Dempsey, Office Specialist Email: fdempsey@nndcd.org
Fort Defiance ASC Office
Patricia Begay, Senior Programs & Projects Specialist (SPPS), Email: pdbegay@nndcd.org
Derek Echohawk, Administrative Services Officer Email: dechohawk@nndcd.org
Laci Begay, Office Specialist Email: lkbegay@nndcd.org
CENTRAL AGENCY
Chinle ASC Office
Edgerton Gene, Senior Programs & Projects Specialist (SPPS), Email: egene@nndcd.org
Robert Jumbo, Administrative Services Officer Email: rjumbo@nndcd.org
(Vacant), Office Specialist Email:
NORTHERN AGENCY
Shiprock ASC Office
Elizabeth Washburn, Senior Programs & Projects Specialist (SPPS), Email: eliza-beth@nndcd.org
Danielle Redhouse, Administrative Services Officer Email: dredhouse@nndcd.org
Tara Dennison, Office Specialist Email: tdennison@nndcd.org
Kayenta ASC Office
Calvin Tsosie, Senior Programs & Projects Specialist (SPPS), Email: cetsosie@nndcd.org
Sarah Harrison, Administrative Services Officer Email: sharrison@nndcd.org
Elaine Benally, Office Specialist Email: ebenally@nndcd.org
WESTERN AGENCY
Tuba City ASC Office
Milford Maloney, Senior Programs & Projects Specialist (SPPS), Email: mmaloney@nndcd.org
Kristen Charley,  Administrative Services Officer Email: kcharley@nndcd.org
Michelle Billy, Office Specialist Email: mbilly@nndcd.org
Kayenta ASC Office
Calvin Tsosie, Senior Programs & Projects Specialist (SPPS), Email: cetsosie@nndcd.org
Sarah Harrison, Administrative Services Officer Email: sharrison@nndcd.org
Elaine Benally, Office Specialist Email: ebenally@nndcd.org

DOJ CHAPTER UNIT

The DOJ Chapter Unit provides legal advice to Chapter Officials and the Chapter Administration for all 110 Navajo Nation Chapters. Since the Administrative Services Center (ASC) within the Division of Community Development provide technical assistance to Chapters, the Chapter Unit also provides legal advice to the ASC Department.
Rodgerick Begay,
Assistant Attorney General
Email: rbegay@nndoj.org
(928) 871-6932
Web page: http://nndoj.org/Chapter-Unit.aspx
Administrative
Services
Center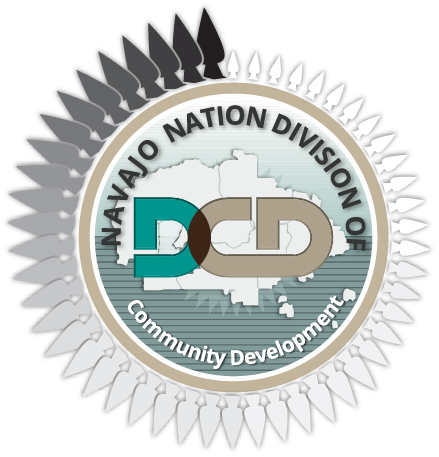 Window Rock Central
Crownpoint
Tuba City
Kayenta
Dilkon
Baca
Chinle
Shiprock
Ft. Defiance